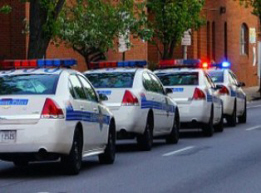 Criminal Law Attorney in Riverdale Park & Prince George's County, MD
Our criminal defense practice is capable of defending clients charged with state or federal offenses, from misdemeanor drunk driving or motor vehicle infractions, to more serious misdemeanors and felonies.
Our firm is able to use its knowledge of the criminal prosecution system to help our clients get successful results when charged with any crime. Michael Herman served for eight years as an Assistant State's Attorney in Maryland. He was involved in all aspects of criminal prosecution from DUI's, thefts, and minor misdemeanors to major felonies including car jacking, robbery, assault, murder, and vehicular homicide. He has tried more than 500 cases, and has conducted more than 100 jury trials.
The firm has achieved favorable outcomes for clients by ensuring the governmental authorities, in the investigation and prosecution of individuals, follow all the proper procedures. We are sensitive to the embarrassment and psychological impact on clients when charges have been filed by the government. We will work to achieve the best outcome possible by employing investigators and using expert witnesses when warranted. We recognize that each case is unique and requires the special attention of our experienced attorneys.
Our firm is committed to providing the most diligent defenses for our clients. Let us help you or your loved ones through these most trying times.