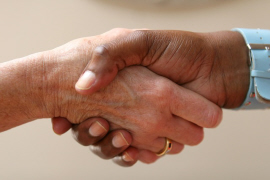 Employment Law Attorney in Riverdale Park & Prince George's County, MD
We represent employers and employees in employment law matters.
On the plaintiff side, we represent employees with wage and hour, and discrimination claims against their employers. Workers in Maryland and Washington, D.C. are protected by various laws and regulations which guarantee them the minimum wage and overtime, and protect them from adverse employment situations such as discrimination and retaliation.
On the defense side, we represent employers with: management and human resources problems, breach of contract claims and negotiations, and claims brought by employees for discrimination or retaliation.
Because our firm handles all types of cases involving the employment relationship, we see both sides of a given issue and are able to reach the best possible outcomes for our clients.