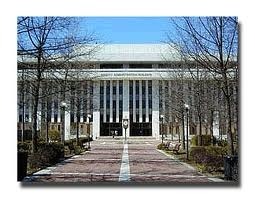 Administrative Law Attorney in Riverdale Park & Prince George's County, MD
Our firm has represented numerous clients before federal, state, and local agencies in various administrative proceedings. Whether filing comments on rulemaking, testifying before legislative and administrative bodies, or representing clients before regulatory authorities, we have the knowledge and experience to advance client objectives before various political and governmental bodies.
A business or individual can often feel uneasy and overwhelmed when facing one of the regulatory agencies overseeing them. Clients can be threatened by sanctions from fines, mandated changes in business operations, and even potential closure or de-licensure. The consequences might not only disrupt a successful business, but actually destroy it.
Fortunately, our keen knowledge and familiarity with the government processes involved work in tandem to produce highly beneficial outcomes for our clients. We regularly represent clients facing alcohol regulation authorities, healthcare authorities in our region, planning and zoning authorities, and other bodies that regulate areas in which our clients conduct business. If you or your business need to appear before a regulatory body, don't risk the consequences of doing it alone.