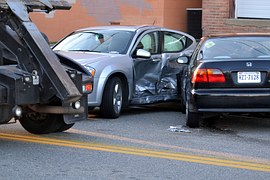 Download PDF
Personal Injury Attorney in Riverdale Park & Prince George's County, MD
Personal injury law covers a wide range of injuries, not just physical ones. Personal injuries can include mental harm, such as emotional or mental trauma; embarrassment; or loss of enjoyment; in addition to the host of potential physical injuries. Victims of another person's negligence should be compensated for both economic and non-economic damages caused by that negligence. We seek to help our clients restore their lives and activities to a pre-accident or pre-injury level. Whether injured:
in a vehicular accident
in a slip and fall accident
on the job
by a defective product, or
by a negligent medical professional,
we can help you confront the arduous task of securing funds to pay your medical bills to help you recover. In some cases, our firm is able to avoid litigation, which is a resource-consuming and time-consuming process, by achieving a positive outcome through vigorous negotiations on behalf of our clients.
We have experience in class action lawsuits for injuries caused by defective products, injuries caused my medical malpractice, and we have represented numerous clients injured in automobile accidents. No matter the cause of your injuries, we have the experience to represent you.