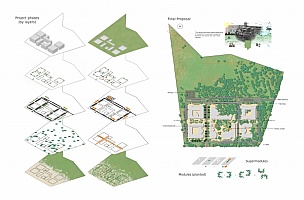 Land Use / Zoning Attorney in Riverdale Park & Prince George's County, MD
Whether our client is a large business, developer, small non-profit organization, small business, or individual, the legal and regulatory framework for land use actions can be overwhelming. The body of law governing land use and zoning is ever-changing and complex. Whether a client is seeking to:
Develop a parcel of land
Obtain non-conforming use certification for an existing land use
Add an addition to a business or home
Get a special exemption for a particular land use, or
Enforce zoning or regulation on adjacent property owners,
The multiple steps and processes can be confusing and often the help of experienced counsel is necessary.
Our firm works with land use experts throughout the region, collaborating with architects, engineers, and other experts to fashion solutions to unique problems. We have successfully handled multiple special exception or other zoning matters before the:
Prince George's County Council
Maryland National Capital Park and Planning Commission (M-NCPPC)
Zoning and Hearing Examiner (ZHE), and
Board of Zoning Appeals (BZA)
Principal Michael Herman worked in the Prince George's County government for 15 years developing his knowledge and understanding of land us procedures and policies.
We take holistic view about each land use matter. Each project is researched to understand potential opposition and likely supporters of projects. We engage the client and stakeholders to minimize negative impacts of potential opposition, and to best utilize key support at critical junctures in the process. We have developed good working relationships with planners, reviewers, and county officials to ensure that projects involving our clients are given the attention they deserve.
Our firm has also developed expertise in triaging matters from individuals working alone or with others attempting to move projects forward with little success. We quickly evaluate situations and develop the best course of action to secure the outcomes needed for our clients. We provide free consultations for individuals or companies in need of legal counsel for land use matters.