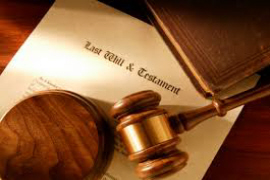 Wills, Trusts and Estate Attorney in Riverdale Park & Prince George's County, MD
This area of law affects everyone, yet it is often the most underutilized until tragedy occurs and loved ones are struggling to put estates in order. The most important thing you can do for your family is to relieve the stress and burden of trying to settle your estate after you've passed. Our firm can help you set up your estate to avoid costly fees, additional tax burdens and probate delays.
We are experienced in drafting wills and advanced directives, as well as creating many kinds of trusts, including: living, charitable, special needs, and family trusts. Not sure whether you need a trust or what kind might be most helpful to you? Are you worried about what the tax implications might be on your estate? We have helped numerous clients with their estate planning needs so they can preserve their assets in the best way possible.
Losing a family member is a very emotional and draining event. Let us relieve some of that stress by assisting you with your probate needs for both small and large estates, and modified and regular administrations. We can help you and your family navigate from beginning to end with estate planning and probate help.