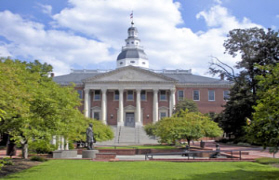 Government Relations Attorney in Riverdale Park & Prince George's County, MD
Our government relations practice combines years of experience in government, the private sector and trade associations. Our attorneys have represented clients before federal, state, and local legislative and administrative bodies. Principal Michael Herman is a former municipal elected official (Mayor and Town Councilman of Riverdale Park, MD) and has served previously as the Chief of Staff to the Prince George's County Executive. In addition, Michael Herman served in a federal legislative practice in Washington, D.C., and has also represented the Prince George's County government before the Maryland General Assembly. Attorney Holly Devaser previously worked in a national trade association in Washington, D.C., monitoring federal and state legislative and administrative actions affecting certain industries.
Attorneys in the firm have drafted and secured passage of legislation at every level of government. We have tracked legislation and administrative rule changes that affect clients and their operations, and provided counsel on ways to minimize the impact of legislative or regulatory initiatives. Our firm has successfully advanced policy initiatives on behalf of clients to improve the business climate, allowing them to achieve greater business success.
For more than 25 years, our staff have developed both personal and professional relationships with federal, state, and local officials, as well as key staff members at all levels of government. This creates strong access to key decision-makers, and gives us the capacity to inform officials of the impact these decisions will have on clients of the firm. These relationships and past government experience also bolster our Administrative Law practice before federal, state, and local governmental bodies.