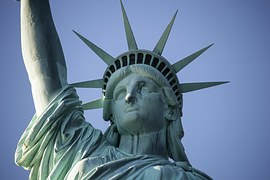 Immigration Law Attorney in Riverdale Park & Prince George's County, MD
Our firm recognizes the importance of immigration law to individuals and families. The consequences of a given legal matter may determine whether a family remains intact or a loved one is deported, or whether a student is permitted to continue his or her professional advancement in the United States.
Success before the U.S. Citizenship and Immigration Service (USCIS) or the Immigration Court may determine a family's opportunities, and determine whether future generations grow up to be American citizens. The impact of immigration law can also determine whether a business can succeed if it is unable to find appropriately trained employees already in the United States.
Our firm has more than twenty years of experience in the immigration law practice. We have helped hundreds of individuals, families, and professionals obtain legal status in the United States. Immigration law can be inexplicably complex, but our attorneys have the proven skills and insights to effectively problem-solve and prevail over the obstacles facing non-U.S. citizens, when seeking a life in the United States.
Our efforts have included representation before the USCIS, the Department of Labor, the Immigration Court, and federal courts of appeals, as well as bringing immigration knowledge to an individual's criminal or family case in Maryland courts. Our services include:
Family-related Visas
Petitions by spouses or other eligible family members to grant their loved ones admission into the United States and legal permanent residency; adoption; relief for abused spouses or children through the the Violence Against Women Act; and, relief for abused, neglected or abandoned  immigrant children seeking "special immigrant juvenile" status.
U Visas
Petitions for victims of certain criminal activities that either occurred in the United States, or violated U.S. law, for a U Visa (non-immigrant status). Recipients of U Visas may apply for legal permanent residency after three years.
Defense of Removal/Deportation
Representation before the Immigration Court and the Board of Immigration Appeals to contest removal/deportation action. Our firm aggressively contests crimina-based grounds for removal, including returning to criminal court to seek post-conviction relief. We vigorously pursue political asylum claims, with special attention to gender-based persecution, waivers of deportation, challenge charges of fraud or other misdeeds, and explore all other forms of relief.
Business Visas
We work with employers, employees, and students to help them meet their residency or visa needs, as we as individuals seeking an investor visa or other legitimate business activity in the United States.