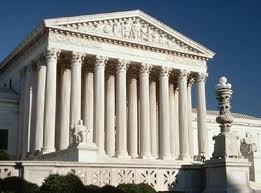 Civil Litigation Attorney in Riverdale Park & Prince George's County, MD
With considerable experience in Maryland state and federal courts, our firm has handled numerous civil matters in a variety of areas including:
Contract disputes
Property and real estate disputes
Landlord/tenant issues
Employment discrimination
Insurance litigation
Our lawyers bring more then 100 years of legal experience into the courtroom, and have a successful track record of both defending claims brought against our clients, and securing judgments on behalf of clients.
While our courtroom successes are numerous, our firm's philosophy is that many cases can and should be settled before trial, in order to conserve our clients' time and financial resources. We can provide skilled negotiations in working out favorable settlements, when appropriate, and according to the client's needs and expectations. However, if a matter cannot be resolved, our attorneys our are skilled and confident in taking matter to court, as we have tried hundreds of cases in both state and federal courts. Our extensive litigation experience has resulted in excellent verdicts on behalf of many of our clients.
Whether negotiating a settlement or representing our clients in the courtroom, we aspire to provide the best representation possible. We understand that each of our client's needs and circumstances are different, and we provide legal and practical advise catered to those needs.